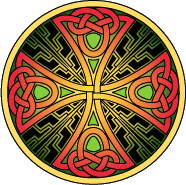 TOASA Member
Webs



View Overstock.com's New Arrivals:
Click Here to Visit TOASA.biz

Motreasures - Crafted Items, Great Gifts, Home Decor, Toys
Click on my TOASA logo to visit my Home Page on Overstock, click on my Overstock ID to see all my auctions
Motreasures is a husband/wife team (Mo & Darrell) who have been selling on Overstock since the beginning days and loving it!
Ours is a family commitment to provide Exceptional Customer Care to those who give us the honor of their business.
Here at Overstock, we have found a great Community of folks and an enthusiasm that is contagious! If, as a new buyer or new seller you need assistance or you have questions, I hope you will consider stopping by the message boards to ask for help! We're a very friendly group of folks.

twysp2 antiques, golf, mens clothing, misc, new and gently worn, retro Hawaiian, shoes

Web Site

Blog

twigsplace - Disney watches, assorted jewelry items, other character watches

firemountain Knives for all your outdoor needs, collectible knives, binoculars.

Lizzardstuff Collectables, coats, shipping supplies

Web Site

lebaronesscher - Beads, Charms, Hand-Made Silver & GF Findings, Hand-crafted Jewelry, Jeweled & Beaded Bookmarks, Vintage & Collectible Books, Vintage Jewelry

Web Site

bluepennylady - Anything from tool, books, house wares, toys.

Blog

wings3 - Cameras, Household Items, Jewelry, Magic the Gathering cards, Software

Web Site

demphoto - Framed and matted photography and wood craft

bodyandmind Shea Butter and Dead Sea Salt Products

Web Site

aikencoins - Antiques, Gift Items, US

majicgirl Jewelry, men & ladies clothing, accessories, shoes

Web Site

Blog

plushcrittersplus - Plush animals are my specialty, items w/cat or animal theme

ourprecioustreasures - Dichroic and Other Quality Jewelry

Web Site

oldcurious -The rare and unusual as well as everyday items

Web Site

fancyflappers Unique roaring 20's flapper costumes & more

Blog

brightgems - Brand New Gold, Silver and Natural Gemstone Jewelry. Rings, and more! Other collectibles., bracelets, pendants

Blog

darcyndlyn - Sterling Silver Jewelry

Web Site

Blog

overtime10 - Fine Art Stitchery kits; needlepoint

Web Site

acreativebalance - Vintage & New Collectibles.

Web Site
TOASA Member Blogs
Murphey's Attic Blog | Aiken Coins Blog | MnD Security Blog | Darrell's Musings | Firemountains Fire on Fire | Fire on Fire2 | Internet Auction Ramblings by Wings3 | Vivian's Critters Plus | Motreasures to Ponder | Cher's Place | Beadwitched | Hanging on a bead | Sharing Internet Auction Experiences | Overtime10 's Needle Artist Notes | Our Precious Treasures | The Old Curiousity Shoppe | Acreativebalance | Twigsplace Critter Count |